Cushioning Insoles
5002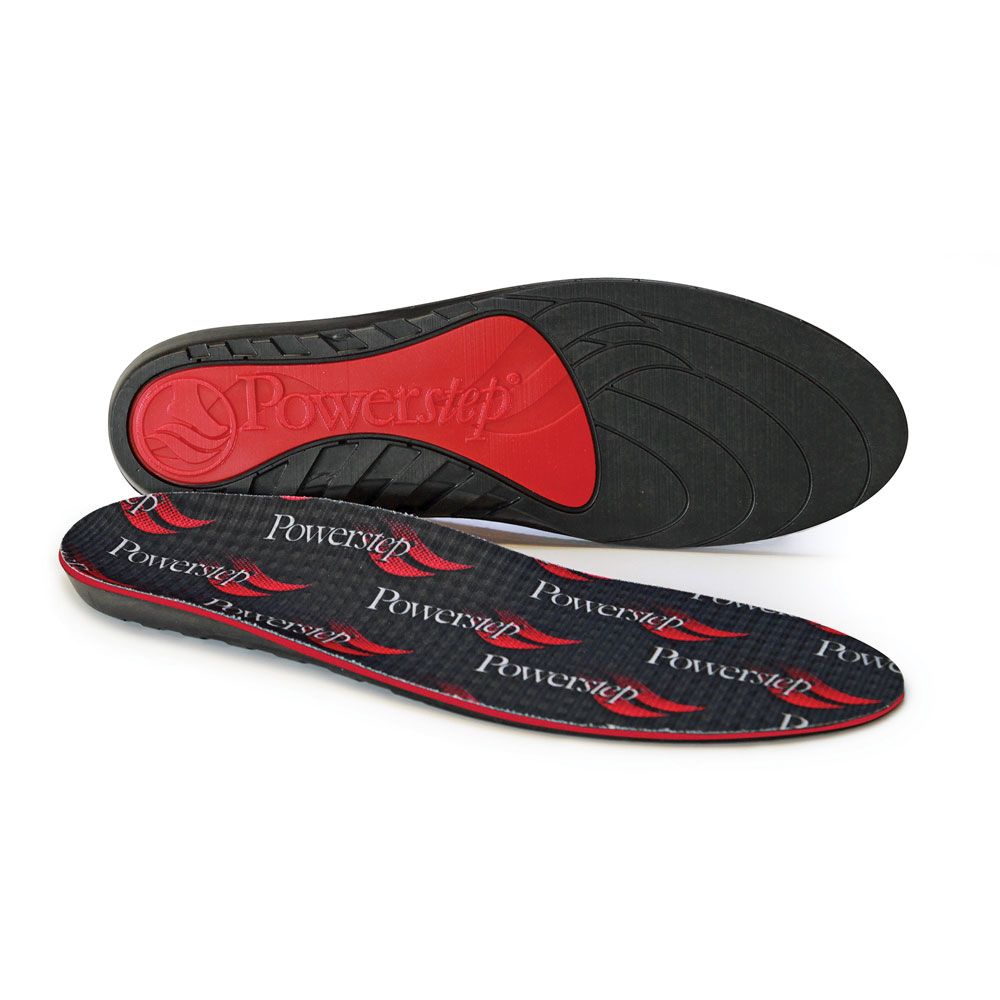 Features:
Cushioned arch support
Full-length insole
Anatomical arch support with heel cradle for enhanced comfort & foot stability
Heat and friction reducing antimicrobial top fabric
Plush cushioning foam top layer
Shock absorbing insoles with gel at the heel to absorb the impact of each step
Double layer of cushioning with a slow recovery foam molds to the foot
Natural grip holds insole in place
Made in the USA
Ideal For:
Shoe type: Work, Athletic, Boots, Casual, Dress
Activity type: Work & Industrial, Standing, Hiking, Running & Walking, Sports, Gym & Workout, Casual
Arch type: All Arches
Pain relief
Arch Pain and Strain
Flat Feet & Fallen Arches
Heel Spurs & Heel Pain
Metatarsalgia (Forefoot Pain)
Shin Splints
Instructions:
Wearing Instructions: Remove the shoe's existing insoles if possible and replace with your Powerstep insoles. Trim edges if needed to fit. If necessary, wear a few hours a day until feet are accustomed to better support, and then wear full time. Wear Powerstep in all shoes, even slippers, for continuous foot support
Care Instructions: Spot clean with a mild detergent. Do not immerse in water. Air dry only. Replace your Powerstep® insoles as needed depending on wear.
Warning: Not intended for persons with severe foot deformities or circulatory disorders resulting in infections or foot ulcerations. Consult your podiatrist or medical professional before using. Always consult a medical professional when experiencing persistent pain, discomfort or swelling.
Available in sizes:
1 -Men's 3-4.5, Women's 5-6.5
2 -Men's 5-6.5, Women's 7-8.5
3 -Men's 7-8.5, Women's 9-10.5
4 -Men's 9-10.5, Women's 11-12
5 -Men's 11-12.5
6 -Men's 13-14.5
List Price: $32
To Order: Call us at 940-538-4058