Orthotic Supports
5017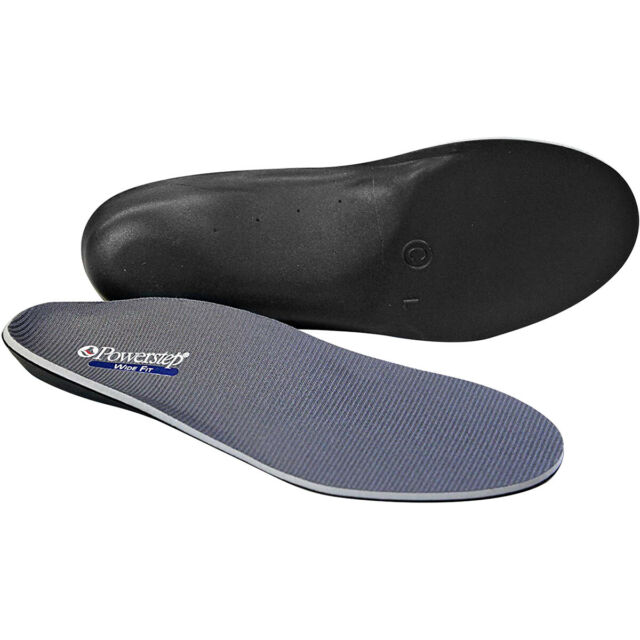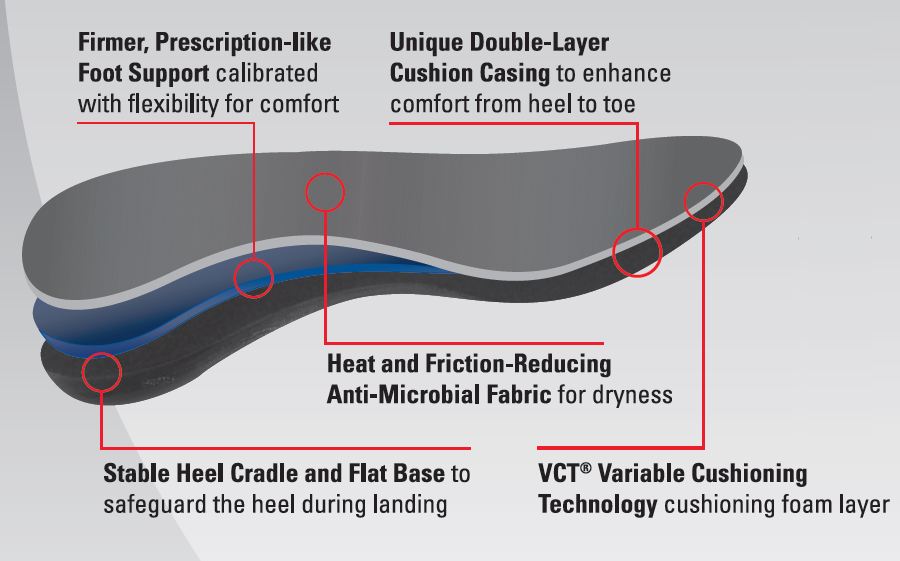 Features:
Semi-rigid orthotic arch support
Full-length footbed
Deep heel cup stabilizes and protects the heel during impact
Wider profile for 3E-6E widths
Antimicrobial top fabric that also reduces friction
Low profile double-layer cushioning for added comfort
Accepted by The American Podiatric Medical Association
Made in the USA
Ideal For:
Designed for Those Needing Firmer, Heavier-Weight Support
Designed for Wide Feet
Shoe type: Work shoes, Boots, Athletic, Casual, Dress
Activity type: Work, Running & Walking, Sports, Standing, Hiking & Outdoors, Gym & Workout, Golf, Casual
Arch type: All Arches
Arch Pain & Arch Strain
Flat Feet & Fallen Arches
Heel Spurs & Heel Pain
Metatarsalgia & Forefoot Pain
Over Pronation (Mild)
Plantar Fasciitis
Sesamoiditis
Shin Splints
Supination
Calluses
Hammertoes and Claw Toe
Bunions
Neuromas
Ankle and Knee Pain
Metatarsalgia.
Instructions:
Wearing Instructions: Remove the shoe's existing insoles if possible and replace with your Powerstep insoles. Trim edges if needed to fit. If necessary, wear a few hours a day until feet are accustomed to better support, and then wear full time. Wear Powerstep in all shoes, even slippers, for continuous foot support
Care Instructions: Spot clean with a mild detergent. Do not immerse in water. Air dry only. Replace your Powerstep® insoles as needed depending on wear.
Warning: Not intended for persons with severe foot deformities or circulatory disorders resulting in infections or foot ulcerations. Consult your podiatrist or medical professional before using. Always consult a medical professional when experiencing persistent pain, discomfort or swelling.
Available in Sizes:
A -Men's 4-435, Women's 6-6.5
B -Men's 5-5.5, Women's 7-7.5
C -Men's 6-6.5, Women's 8-8.5
D -Men's 7-7.5, Women's 9-9.5
E -Men's 8-8.5, Women's 10-10.5
F -Men's 9.9.5, Women's 11-11.5
G -Men's 10-10.5, Women's 12
H -Men's 11-11.5
I/J -Men's 12-13
K -Men's 14-15
L -Men's 16+
List Price: $39.25
To Order: Call us at 940.538-4058